Feb 25 2011
Gig Harbor homes parallel national distressed market
Distressed sales for Gig Harbor homes totaled 23% of everything sold in January. And for Key Peninsula it hit 70% of all sales. This was a total of 15 properties–all but two were bank-owned.
Figures from the National Association of Realtors® show distressed homes rose nationally to 36% of sales of existing homes in December, up from 33% in November and 32% a year ago. Such homes are typically discounted by 10 to 15 percent, according to NAR research.
Local figures show an increase from 2009 in distressed properties for Gig Harbor homes as well. Gig Harbor is up 6% in the 4th quarter of 2010 compared to a year before…that is 31% of all homes that closed in the three month period. Key Peninsula was up 17% during that same time to a high of 56% of all closings.
Recently reports indicated the Greater Seattle-Tacoma-Bellevue area's foreclosure rate jump 23 percent from a year ago, second only to Houston. Regional experts believe that as our economy and unemployment improves, our market will recover more quickly than Florida, California, Arizona, and Nevada, because they have been in a deep trough longer. Snohomish and Pierce counties are currently experiencing the highest rates. And Seattle Metro prices dropped 6% from a year ago in December, which backs up the discounting of house prices due to distressed home sales. I would anticipate the Boeing award for the Air Force fueling tankers will help pull up the local economy up more quickly.
Most foreclosures now are being caused by unemployment and economic displacement, rather than bad loans and overheated values. But many of the 5 year ARM loans taken out in the heat of the 2006 housing bubble are coming due this year. Another record year for foreclosures is forecast which no doubt will drag house values down even further, pushing other homeowners into negative equity territory. It could be another five years to completely purge the housing inventory. Assets are being kept in weak hands longer as this becomes a long tedious market correction.
Distressed properties currently make up 29% of all listings in Key Peninsula and 19% of all listings for Gig Harbor homes. Two-thirds of Key Peninsula distressed homes are already owned by the bank where just 44% of the distressed inventory for Gig Harbor homes has been taken back thus far. However there is a large "shadow inventory" of bank-owned properties not yet on the market. Lenders are obligated to not flood the market.
Largest inventories are currently found in North Key Peninsula at 39%, Fox Island with 34% and Wauna/Minter at 32%.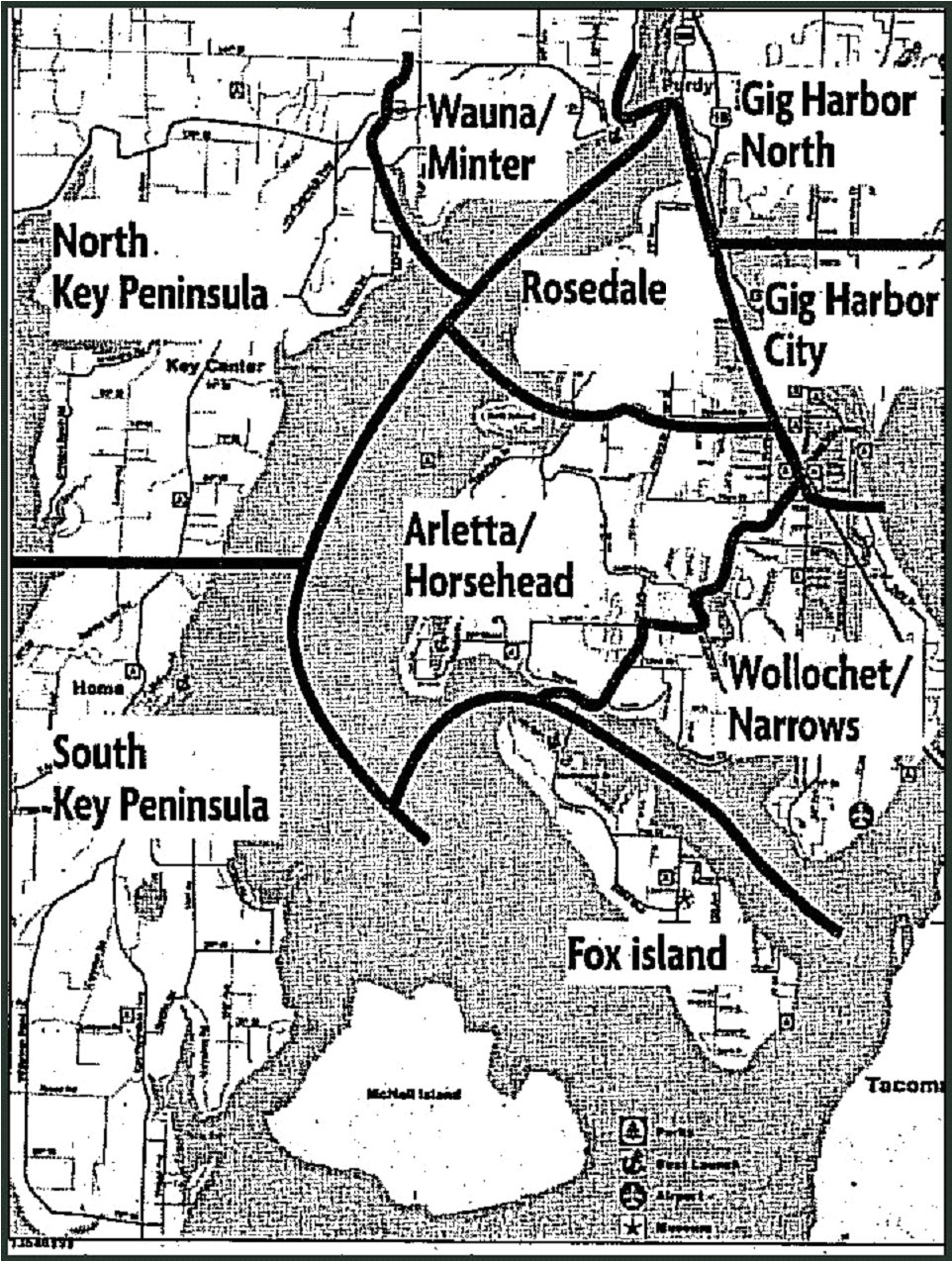 | | |
| --- | --- |
| MLS Area | Listings Distressed % |
| Gig Harbor (close in) | 10% |
| Wauna/Minter | 32% |
| Rosedale | 16% |
| So Key Peninsula | 14% |
| Fox Island | 34% |
| Wollochet/Narrows | 28% |
| Arletta/Horsehead Bay | 23% |
| Gig Harbor No | 22% |
| No Key Peninsula | 39% |
|   |   |
The largest impact by price range is under $300,000 where 72% of January's closing was distressed, and where 38% of all homes on the market fit this price range. This makes it very difficult for sellers, not in a distressed situation, in these price ranges to compete for buyers. Realty Trac, nationally foreclosure reporting service just this week noted that foreclosed properties are sometimes selling for a 28% discount over non-banked owned.