May 18 2011
Gig Harbor home prices drop to 2004 levels for the first four months of this year. Prices have clearly not stablized. The 15.4% drop from the same time last year is typical of Pierce county as a whole.
The Gig Harbor peninsula and Fox Island make up the data for Gig Harbor home prices.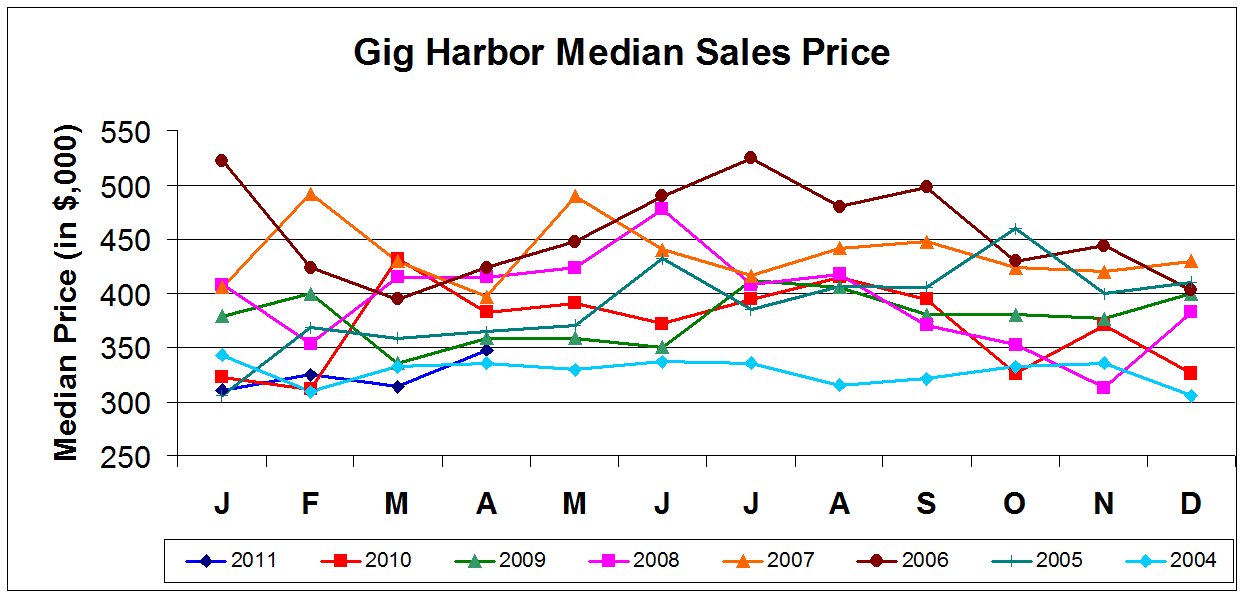 April showed improvement, posting the highest median sales figure since November. And the lower inventory is pulling down the supply of homes.
Distressed home sales–mostly bank-owned–represent roughly a third or more of all sales currently. This is applying downward pressure on Gig Harbor home prices. this figure is slightly higher than nationally reported data.
Zillow reported last week that house prices are falling at their fastest rate in over three years. Zillow predicts the market will not bottom nationally until 2012…something no Gig Harbor real estate professional will agrue with.
For buyers–it is great time to buy–mortgages are cheap and bank-owned deals are plentiful.
Carole Holmaas is a Broker at Windermere Real Estate, licensed since 1967.